Better experience
In an effort to transform the campus experience for GIIS teachers and students, the solution aims to utilize the Internet of Things (IoT) to establish a digitized campus that integrates centralized control and AV distribution. This approach seeks to redefine the way teachers and students interact with their surroundings and enhance their overall campus experience.
Remote and Unified Control: Enhancing Classroom Efficiency at GIIS
At GIIS (Global Indian International School), we believe in harnessing the power of technology to create smarter and more efficient learning environments. Our innovative solution integrates the IQTouch TE1100 interactive flat panel, IQView E4521 document camera, and various classroom devices with the NMP (Networked Media Processor). This centralized control system allows for remote management, unified control, and seamless operation of all devices, empowering both teachers and IT administrators. Let's explore the benefits of our solution and how it transforms the learning experience at GIIS.
Streamlined Device Management
With the NMP integration, our solution enables school administrators to centrally and remotely manage a wide range of classroom devices. This includes the IQTouch TE1100 interactive flat panel, IQView E4521 document camera, air conditioners, fans, lights, microphones, speakers, and teachers' laptops. By providing a unified control panel, teachers can effortlessly operate all devices without the need for multiple remote controllers. IT administrators can monitor device status, usage, and even perform remote device control, making device management more efficient than ever before.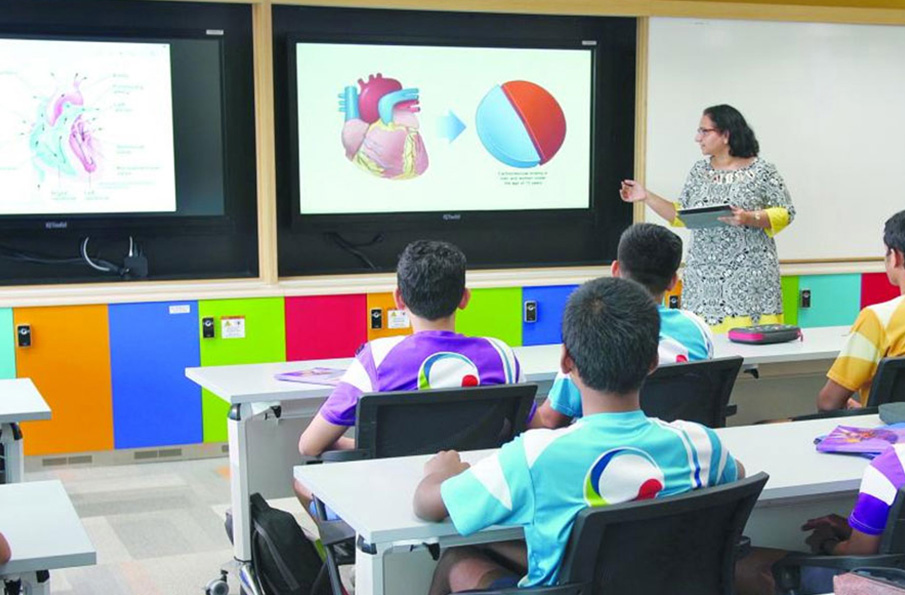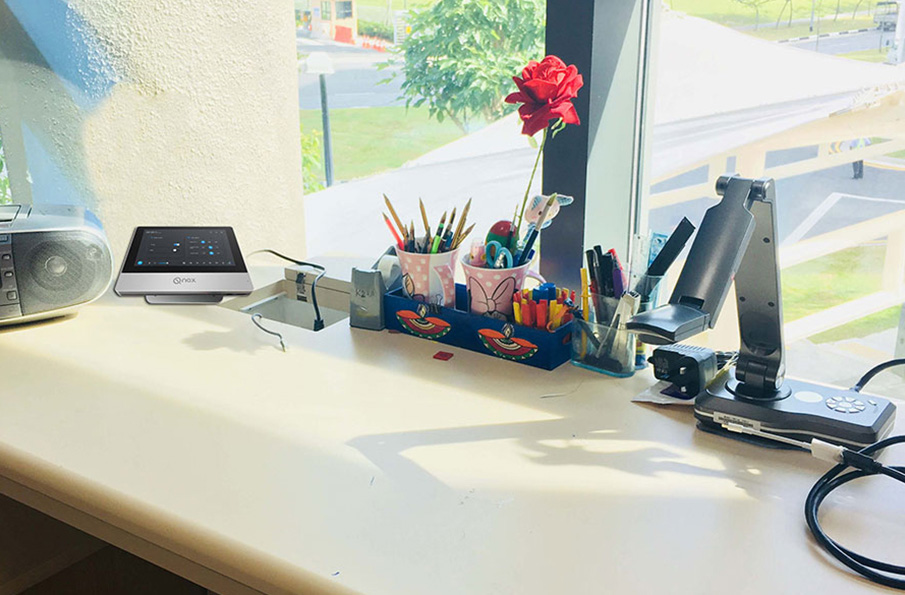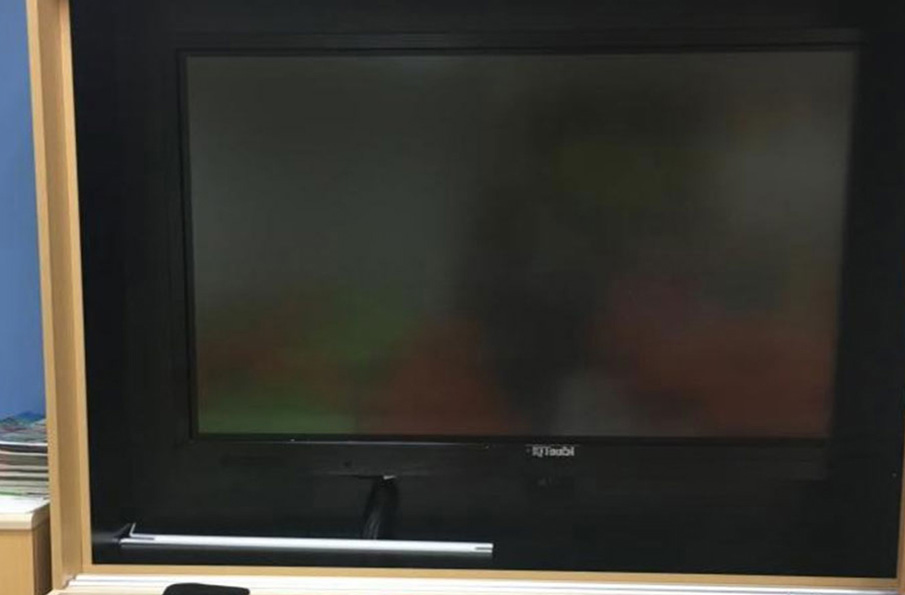 Automated and Convenient Classroom Setup
Each classroom at GIIS is equipped with the TE1100 interactive flat panel and IQView document camera, both integrated with the NMP. Before teachers enter the classroom, the interactive display and document camera are automatically turned on, creating a hassle-free setup. Teachers can focus on their teaching without worrying about device operations. With a simple tap on the touch panel, teachers can control various aspects, such as switching video sources, adjusting speaker and microphone volumes, and pairing wireless microphones. This streamlined process empowers teachers to take control of their classrooms and deliver engaging lessons.
Smart Campus Integration
Our solution extends beyond the classroom to areas like the cafeteria, library, and academic building hallways. Interactive displays are deployed campus-wide and connected to the MBX (Media BOX), creating a comprehensive AV distribution system. This integration enables centralized control and management of AV content throughout the campus. IT administrators can distribute text, audio, and video content, and even push live streams to monitors with MBX integration. Furthermore, customized content can be delivered to specific destinations based on specific needs. Within the classrooms, the broadcast can reach the NMP and be displayed on the interactive flat panels, ensuring a seamless AV experience across the entire campus.
Efficient IT Administration
Our solution not only simplifies classroom operations but also empowers IT administrators with remote control capabilities. Through the web console or mobile app, administrators can perform scheduled device operations, manage AV broadcasting, and access valuable device usage data. The web-based platform offers centralized data control, allowing administrators to monitor device status, maintenance processes, usage frequency, power consumption, and other device information campus-wide. Controlling NMP and MBX-connected devices from remote locations becomes a seamless process, reducing workload and enhancing overall efficiency.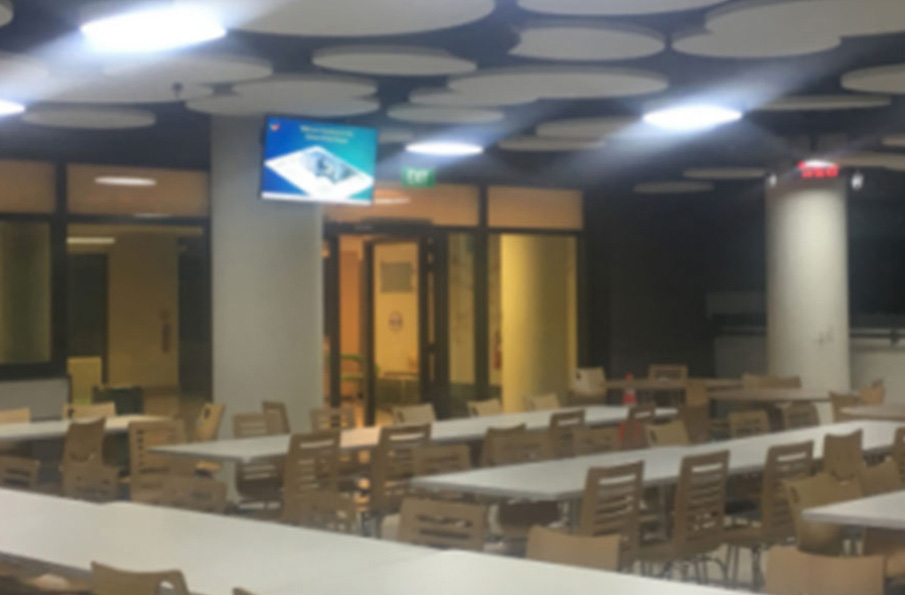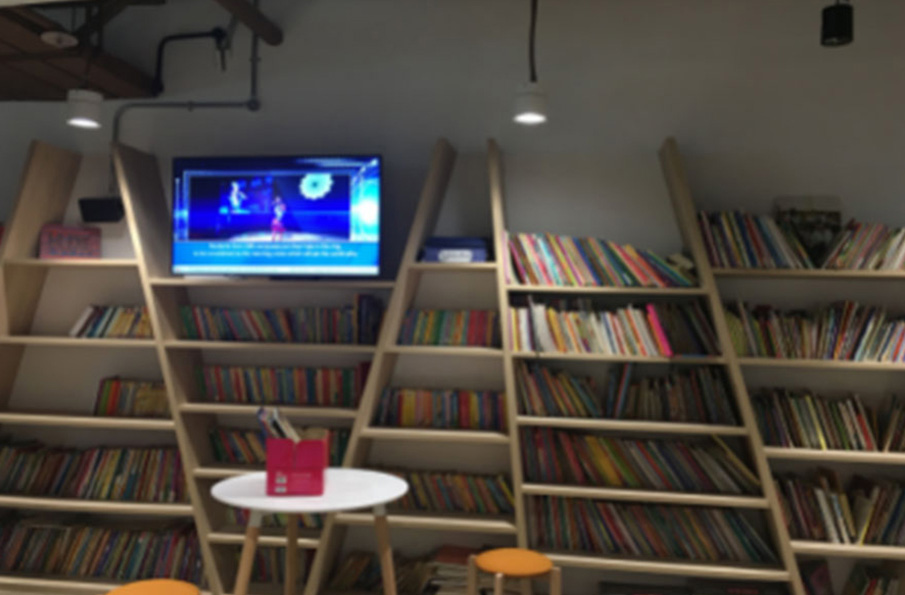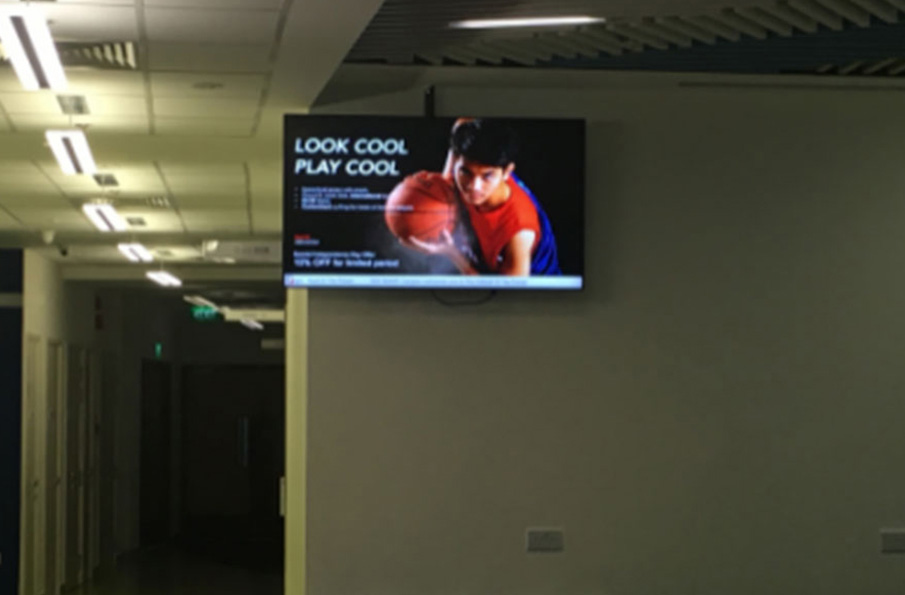 At GIIS, our smart campus IoT solution revolutionizes the way classrooms are managed and operated. By integrating cutting-edge technology with comprehensive control systems, we empower teachers to deliver impactful lessons while providing IT administrators with streamlined device management and remote control capabilities. The success of our solution at GIIS campuses in Singapore, Tokyo, and Dubai showcases the transformative power of IQ in creating smarter educational environments. Embracing automation and intelligence, we are committed to shaping the future of education through innovative technologies.