Transformation starts from Here
For Training Room
IQ's Lecture Capture Room Solution is revolutionizing traditional training rooms by transforming them into intelligent and interactive learning spaces. By incorporating the IQVideo LCS610 lecture capture system, training rooms are equipped with advanced technology that enhances the training experience.
The IQVideo LCS610 system consists of two auto-tracking cameras and a video station, enabling remote trainees or individuals located in different locations to participate in training sessions without the need to be physically present. This capability empowers instructors to deliver presentations and share technical knowledge on a large screen, facilitating a blended learning approach that combines online and offline modes.
Furthermore, the solution offers a centralized control system, allowing for efficient management of room devices. This streamlined approach simplifies the training experience and creates a more interactive and dynamic learning environment. Instructors have greater control over the training room, enhancing their ability to engage with trainees and access necessary resources.
IQ's Lecture Capture Room Solution enables a transformative learning experience, integrating advanced technology, centralized control, and flexible learning modes. This solution empowers instructors to deliver high-quality training sessions, while trainees can participate remotely, ensuring a more efficient and engaging learning process.
IQ offers Network Media Processor (NMP) that serves as a centralized hub for all in-room devices, including light, air conditioner, and more. By harnessing cloud computing technology, the NMP enables efficient management of these devices. With the web platform and mobile app, users can remotely control the on/off functions of training room equipment, schedule tasks for unmanned operations, utilize cloud storage, and distribute audiovisual content. This streamlined approach reduces the need for extensive human resources and simplifies room management, offering a user-friendly and easily controllable solution.
Moreover, the installation of a lecture capture system in the training room enables the recording and uploading of lecture content and views from both trainers and trainees to an FTP server. Alternatively, lectures can be live-streamed to cloud-based video platforms like YouTube. This allows workers to access live training sessions from any location with an internet connection. For trainees who may have missed a class, they can utilize recorded training videos to reinforce their understanding and keep pace with fellow trainees.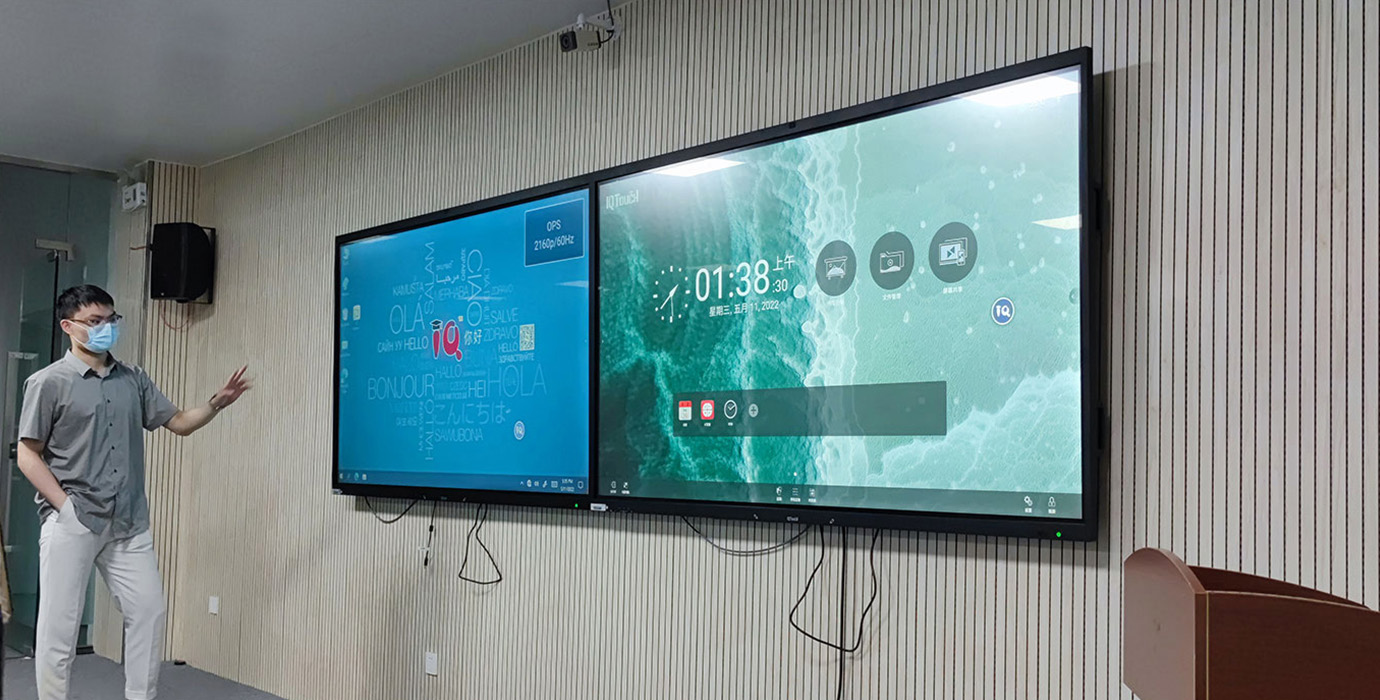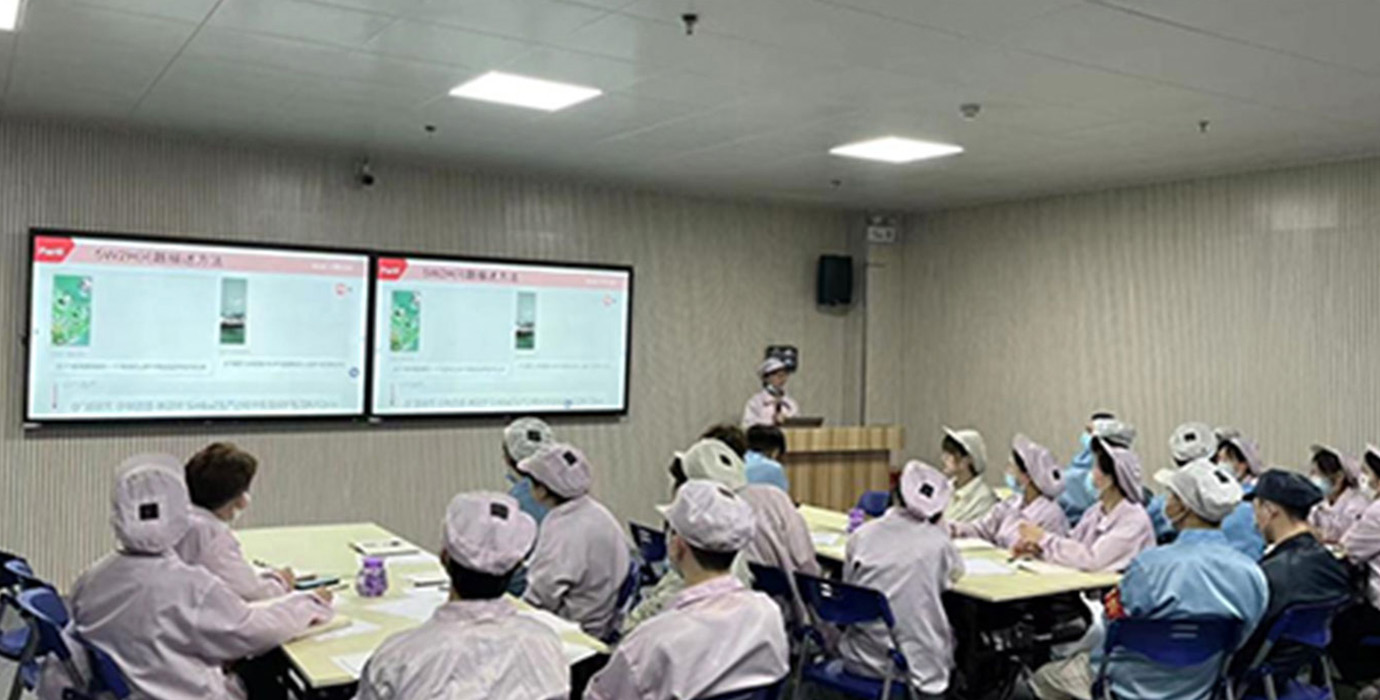 For Conference Room
IQ introduces a smart conference room solution that features the advanced IQTouch Interactive Panel TB900Pro. Equipped with an ultra-high-definition display, this interactive panel enables intelligent whiteboard presentations and seamless wireless screen sharing, facilitating smooth and interactive information exchange. Designed to meet the requirements of team discussions and collaboration, it provides a cutting-edge solution for enhanced productivity and collaboration.
The JoinOne HY200 is an AI camera that comes with integrated microphone and speaker, featuring voice tracking and automatic framing capabilities. With the HY200, users can initiate top-notch audio and video conferences, facilitating data sharing and cross-regional collaboration effectively.
The IQTouch large screen andHY200 AI camera feature a hassle-free USB plug-and-play connection, allowing for easy installation. This user-friendly setup enables the creation of a versatile smart conference room that significantly reduces stress and eliminates the need for extensive wiring, providing a seamless and wireless experience.
At present day, our expectations for intelligent environments continue to rise, with increasing number of devices and complex technologies involved. How can we cater to the diverse requirements of smart rooms? The IQ solution is committed to facilitating the convenient and efficient management of multimedia devices for businesses and educational institutions.