Our primary goal is to create an AV solution that can be easily implemented in any classroom or teaching area. This solution includes essential components such as the IQTouch HC900 Prointeractive flat panel, IQSound PS610 passive speaker, Networked Media Processor (NMP) with a touch panel, and visual tools for displaying documents or 3D objects.
To enable remote and unified control, we integrate the displays and speakers with the NMP. Additionally, a streaming media server is deployed to facilitate the distribution of AV content. This comprehensive setup allows teachers to effortlessly control and operate all devices connected to the NMP through a single tap on their desktop touch panel. They can also switch between different input sources, such as a document camera or IQ cloud storage, to access a variety of enriched audio-visual teaching content, enhancing student engagement. Furthermore, the IQSound PS610 passive speaker significantly enhances the audio experience.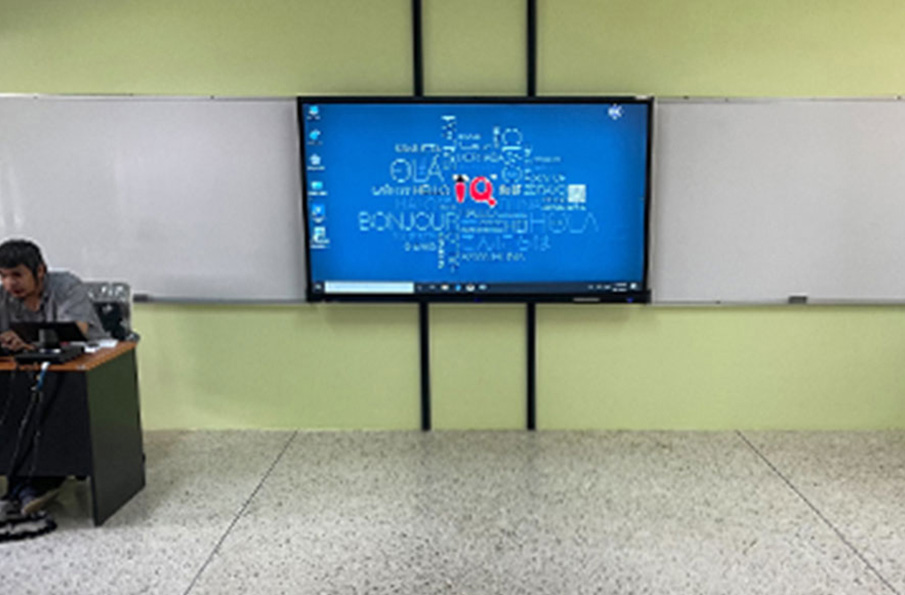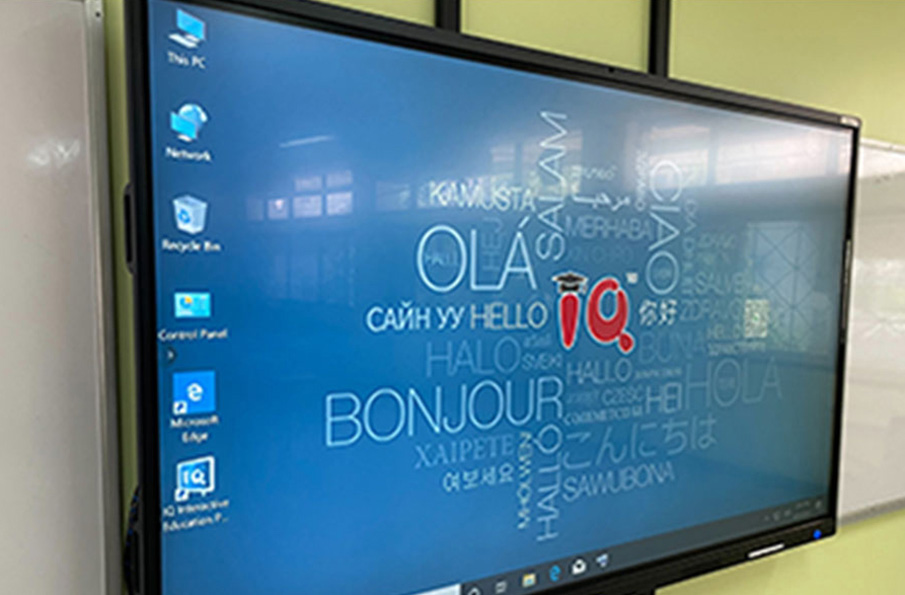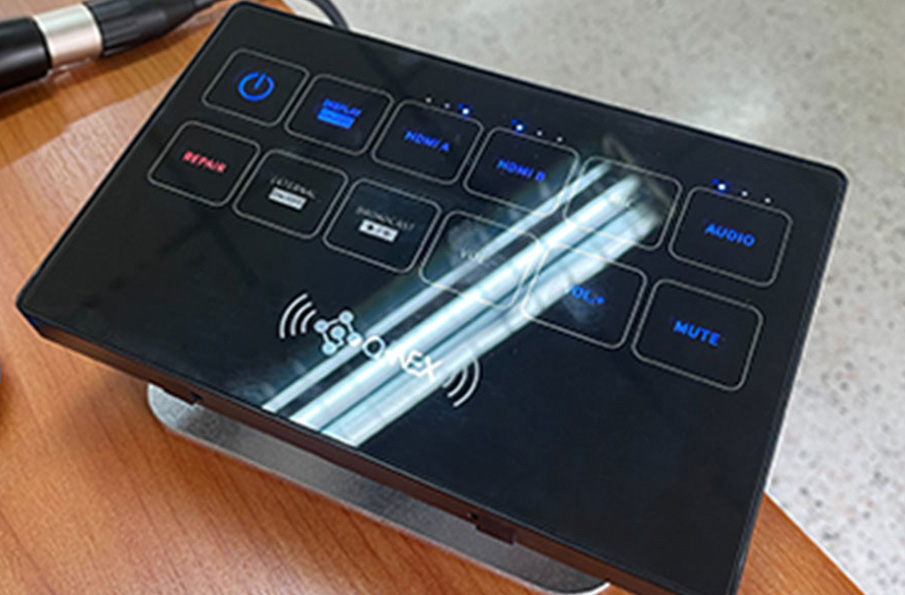 Centralized control
In our solution, teachers' desks are equipped with the Networked Media Processor (NMP) NMP211-G-CT, which serves as a central hub for all AV devices. This includes IQ's interactive flat panels, passive speakers, visualizers, teacher laptops, microphones, and other multimedia equipment. The NMP211-G-CT seamlessly integrates these devices, offering a unified control system.
With the control panel provided by the NMP, both teachers and IT administrators can easily manage various settings such as power, volume, and audio/video configurations. These controls can be accessed locally at the teacher's desk or remotely via a web-based console. This innovative solution eliminates the need for IT administrators to physically navigate the building to adjust settings, as they can now centrally manage the entire AV system right from their office.
Unified management
In the past, data management was a challenging issue that caused headaches for IT administrators. However, the introduction of the web console's dashboard has significantly improved the situation. IT administrators can now effortlessly monitor the status of each device through the comprehensive dashboard, regardless of their location. They also have the capability to remotely control the devices at any time and any where.
Moreover, IQ administrators have the ability to automate daily tasks such as turning on or off devices like the IQTouch HC900 Pro interactive flat panel and other classroom equipment before and after classes. This automation feature simplifies routine administrative tasks and enhances efficiency.
Additionally, IT administrators have access to valuable information, including device uptime, usage frequency, power consumption, and maintenance records. This data can be easily exported and utilized to generate insightful statistical reports, empowering IT administrators to make well-informed decisions regarding device procurement plans.
Unified AV broadcasting
The IQ solution offers a noteworthy feature that enables AV broadcasting across the entire campus. This is achieved by implementing a streaming server on the campus and equipping most new classrooms, seminar rooms, and computer labs with NMP. This setup allows for the decoding and distribution of video and audio content over the standard IP network.
The AV broadcasting capability enables the dissemination of audio announcements to interactive displays and speakers in targeted classrooms through the NMP. Additionally, IT administrators can distribute relevant classroom videos, as well as conduct live lectures or seminars, to every classroom on the campus. This provides students with the opportunity to access and engage with such content.
Moreover, the solution supports scheduled broadcasting tasks, allowing for the pre-planned distribution of content, as well as real-time live streaming across the entire campus. This comprehensive AV broadcasting functionality enhances communication and educational opportunities within the campus environment.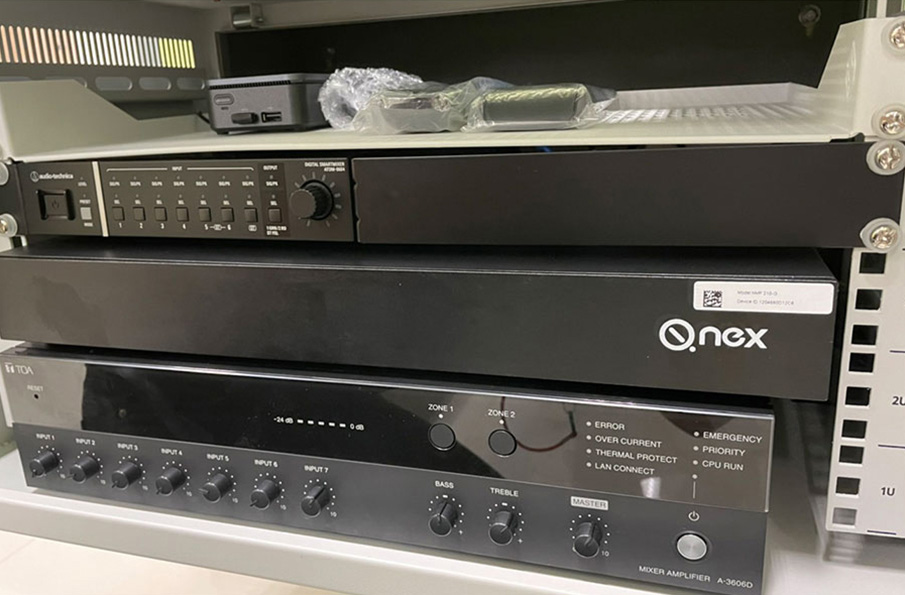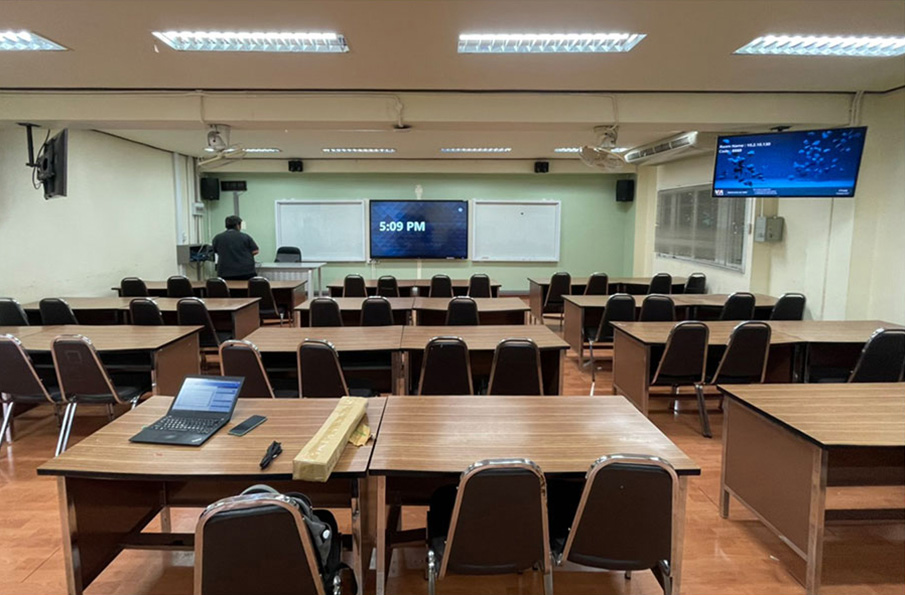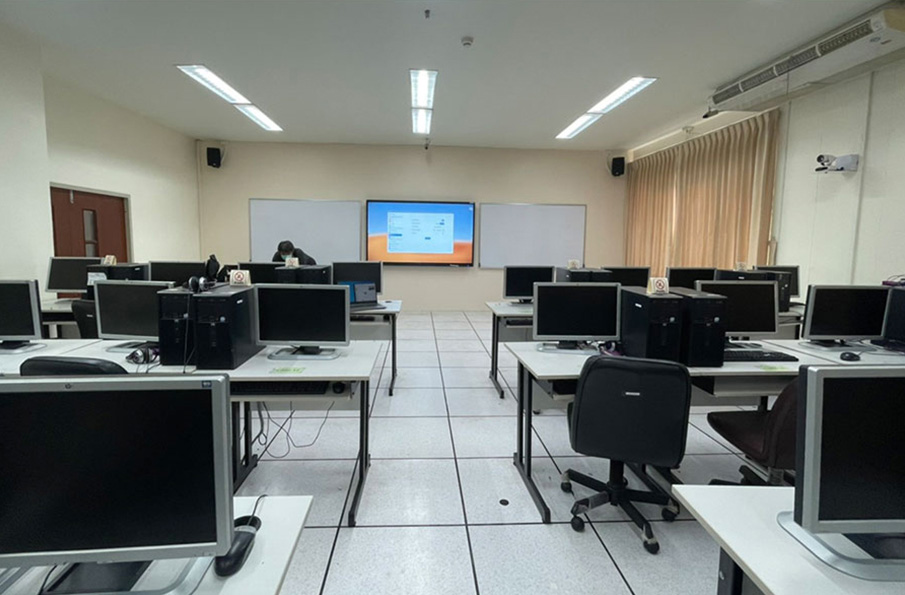 The new buildings marks the initial phase of URU's transformation into a smart campus. Having witnessed the advantages of digital integration and automation, the school administration is committed to enhancing the ICT infrastructure, aiming to elevate the school's academic and technological standards to new heights.